Machines for measuring
With precise CMM measurements, we can document the quality of all gear sizes.
Below is a selection.
Process matrix
Processes
Dimensions
Machine List
Module
Width
(mm)
Diameter
(mm)
Length
(mm)
Machines
(qty)
Brands
From
To
From
To
From
To
From
To
CNC
Konv.
Measuring
Gear measuring
0,5
40
10
5.000
1
600
4
Gleason, Zeiss, Acura/Gaugemax, Römer
3D-measuring
10
5.000
1
1.000
3
Zeiss, Römer, Etalon
2D-measuring
0
1.250
1
3.000
1
Trimos
Zeiss

Size min: 0
Size max: Ø800 mm
Max. 85 kg
With rotary table and automatic probe exchanger
Our Zeiss measuring machine is the Swiss knife in our measuring room.
We can measure cylindrical gear cutting and just about anything within geometrical measuring and GPS-dimensions. This ensures that our customers always get the quality that we promised.
The uncertainty of measurements is as low as 2,8 µm.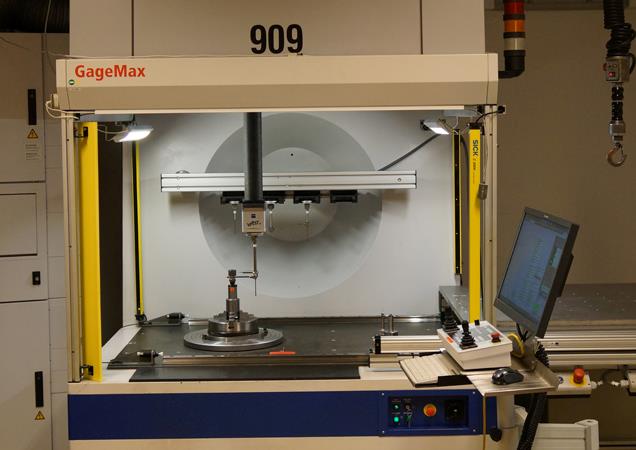 Gleason
Size min: 0
Size max: 300 mm
Max. 300 kg.
With automatic probe exchanger
Our Gleason measuring machine is a finetuned customized measuring tool. We can measure cylindrical gear cutting, worms, milling tools etc. with an uncertainty as low as 1,8 µm.
Furthermore, we can measure roundness.
However, the biggest advantage is that we are able to measure the items while they are still on the plug. The items can be removed from the machine, checked in the Gleason measuring machine and afterwards be remounted in the machine without having to align the item.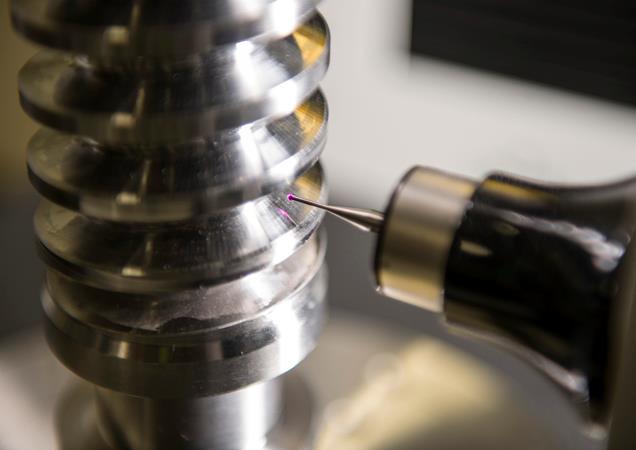 LENGTH MEASURING MACHINE
Size min: 0
Size max: 4800 mm
Our Length Measuring Machine is our master in relation to measuring of the large yaw rings. Every handheld measuring tool for the large geometrical dimensions are checked and calibrated in this machine every single day.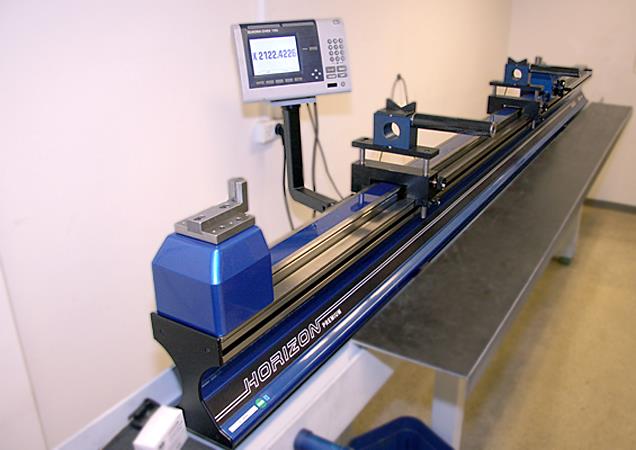 TESTER FOR BEVEL GEARS

Angle of axis: 50-140°
Center distance: 35-165 mm
Bevel gear max. diameter: 280 mm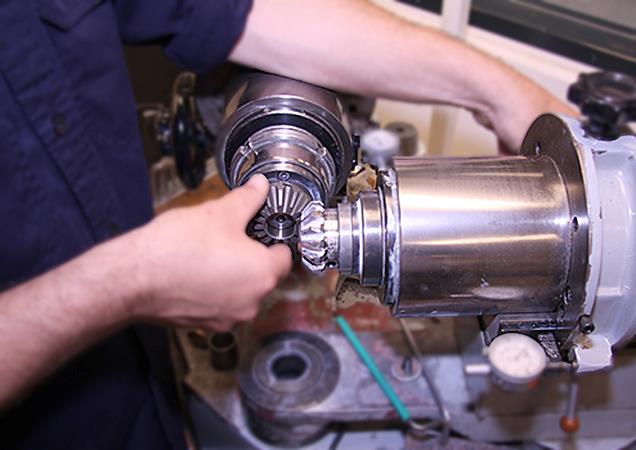 DO YOU HAVE ANY QUESTIONS ABOUT OUR MACHINERY?
If so, please contact Michael
Michael Lundgaard Clausen
Product Line Manager - Heavy Duty & Process Gears
Mobile: +45 2843 1425
Email: mlc@niebuhr.dk